The island of Ios is located in the middle of one of the most successful tourist areas on earth, right in-between two world class destinations, Mykonos and Santorini.
In order to preserve its natural beauty and protect it from the environmental degradation that usually follows mass tourism, we refused to develop the land for a decade as we worked out how best to do it responsibly. Believing that in the battle between man and nature there is no victor, we decided to break away from the widely followed principle of over-building and pursued a different route by creating LUXURIOS and IOS ETERNAL, a unique tourism and conservation project that will develop only 1% of our land and leave 99% of it unbuilt.
Armed by a sense of respect and responsibility for the land we own, our mission is to develop extremely low density hotel accommodations to safeguard the character of the environment while ensuring that the project is financially viable to sustain its upkeep for many years to come.
Believing that we do not have to damage the earth to accomplish our dreams, our aim is to be able to offer for future generations a state of the art tourism-conservation project that will deliver to our guests what we consider to be the 5 pillars of a great vacation:
Luxury, Privacy, Culture, Environment & Fun.
In CALILO we intend to offer elegant 5 star accommodations in the middle of a 1000-acre plot of land with 6 miles of coastline that all but guaranties absolute privacy to those who need it. Our dream is to allow our guests to experience the ultimate luxury: being able to just be alone, or with their loved ones, in a vast private area where they can swim, do water sports, walk in one of our numerous seaside or island trails scattered throughout our property, or just take in the amazing views and relax in one of our numerous cabanas or natural baths overlooking one of the best beaches in the Mediterranean.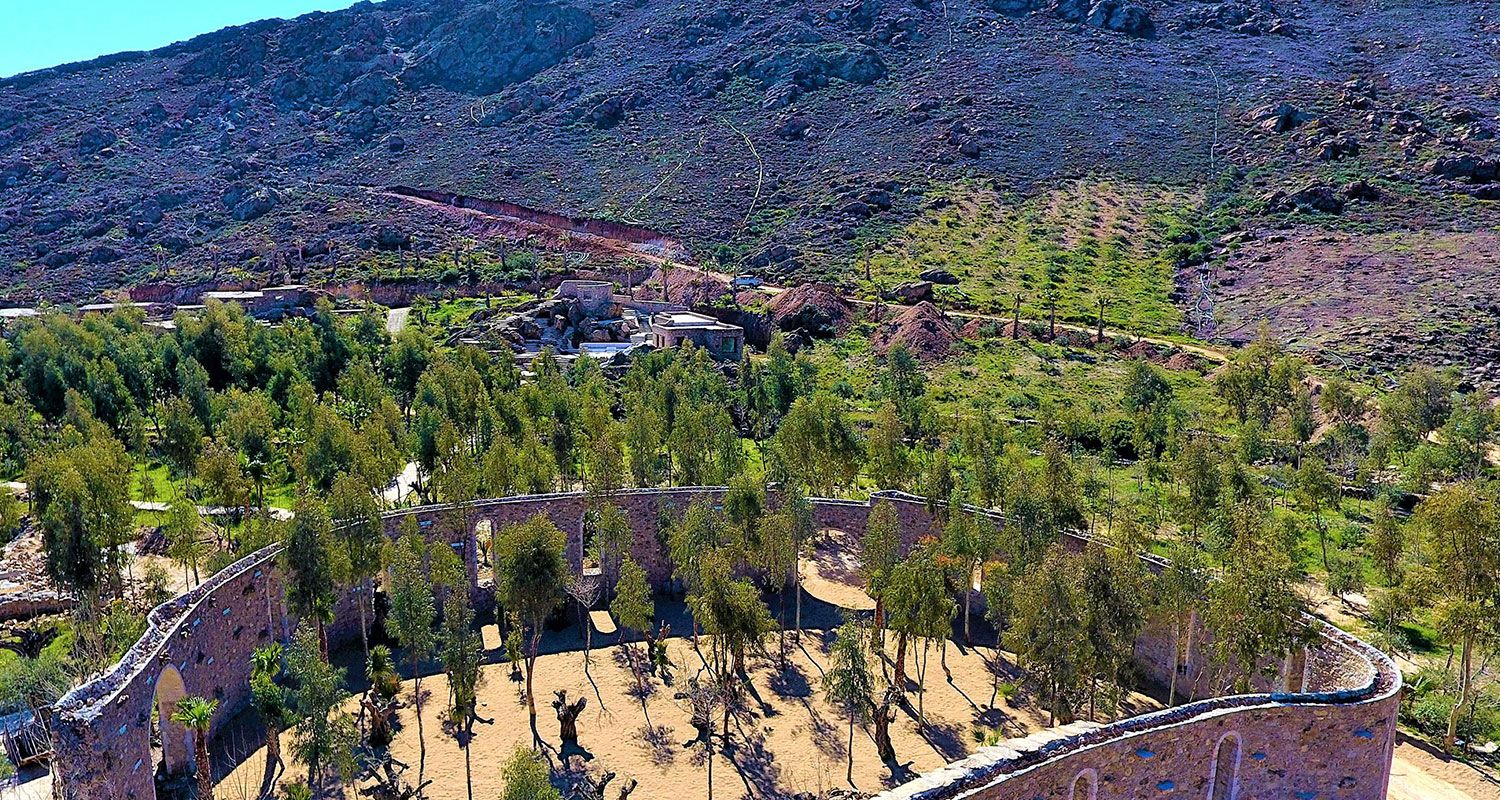 All this, while only 25 minutes away by car or by boat, our guests can enjoy the nightlife of one of the most vibrant party towns in Greece which, along with Ibiza and Crete, was created in the spirit of love and fun by the hippies in the seventies. If our guests are inclined to touch the very beginnings of Civilization, by going 2 miles further down the road, they can visit one of oldest villages in the world, Skarkos. It is a stunning cultural jem created apr. 5.000 years ago by people who are considered to be the first inhabitants of Ios and among the earliest settlers of Europe.
Our team – your summer family – intends to redefine the meaning of luxury in hospitality to an experience where we give our guests what is really worthwhile: personal freedom, warmth, joy, unrivaled privacy, pathos and the creation of beautiful emotions. For us, this is true luxury. Like the hot sun that gives life to the ancient olive trees on the island, we aim to enliven the people that stay with us – inspiring new levels of creativity and passion in everyone we are lucky enough to meet. We intend to celebrate the uniqueness of each of our guests and help them embrace the joy that flows abundantly in our venues while protecting and enhancing the island's precious natural environment and fun-loving, creative spirit.