Ios Eternal
Preserving & Restoring Nature
Welcome to 
We believe that we do not have to damage the earth to accomplish our
dreams
In 2003 we decided that we wanted to embrace and promote sustainable tourism in Greece, so we dedicated our mental, emotional and financial resources to protect the cultural and natural heritage of los Island
In the last decade, almost every successful island in Greece has become a victim of its own success.
Fortunately, Ios was saved by the hippies, thirty years after they were gone, making it today, not only one of the most untouched islands in Europe, but also, true to its hippie heritage, a top-rated place in the world to have fun. We intend to keep it that way by building only 1% of the land we own to ensure that our conservation efforts can be financially sustainable for generations to come.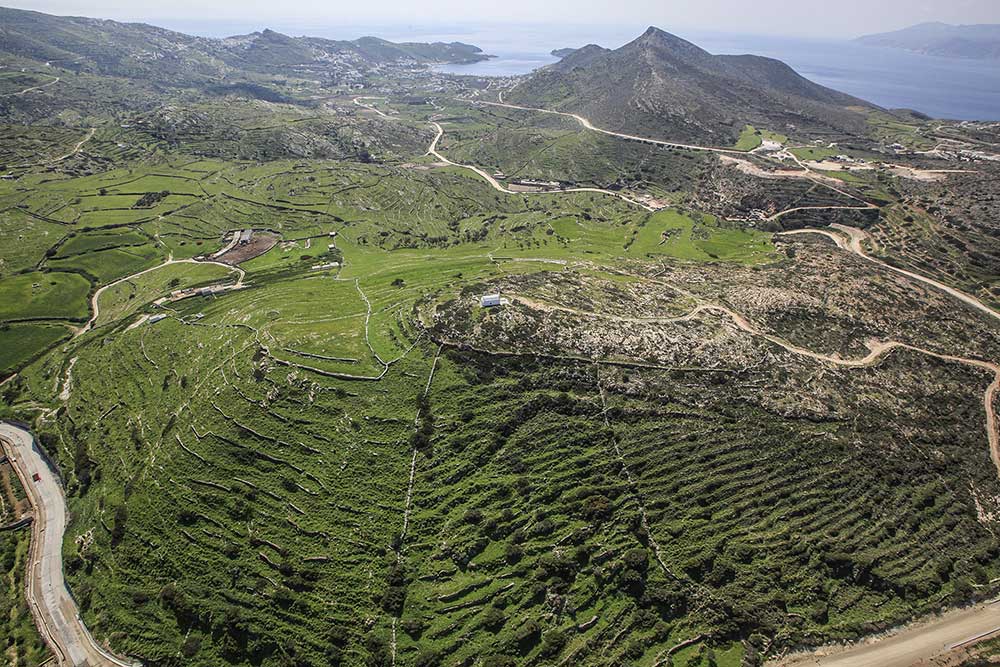 Preserving and restoring nature
Our conservation project has planted 68,842 trees and bushes around the island so far to restore the habitat that had previously been burned repeatedly by wild fires and land deforestation. In addition, some 550 ancient olive trees (most of them more than 300-years-old) which were about to be cut and sold for firewood in Athens, were transported from the mainland, by boat, to Ios.
2014
We cut their brunches off to help them survive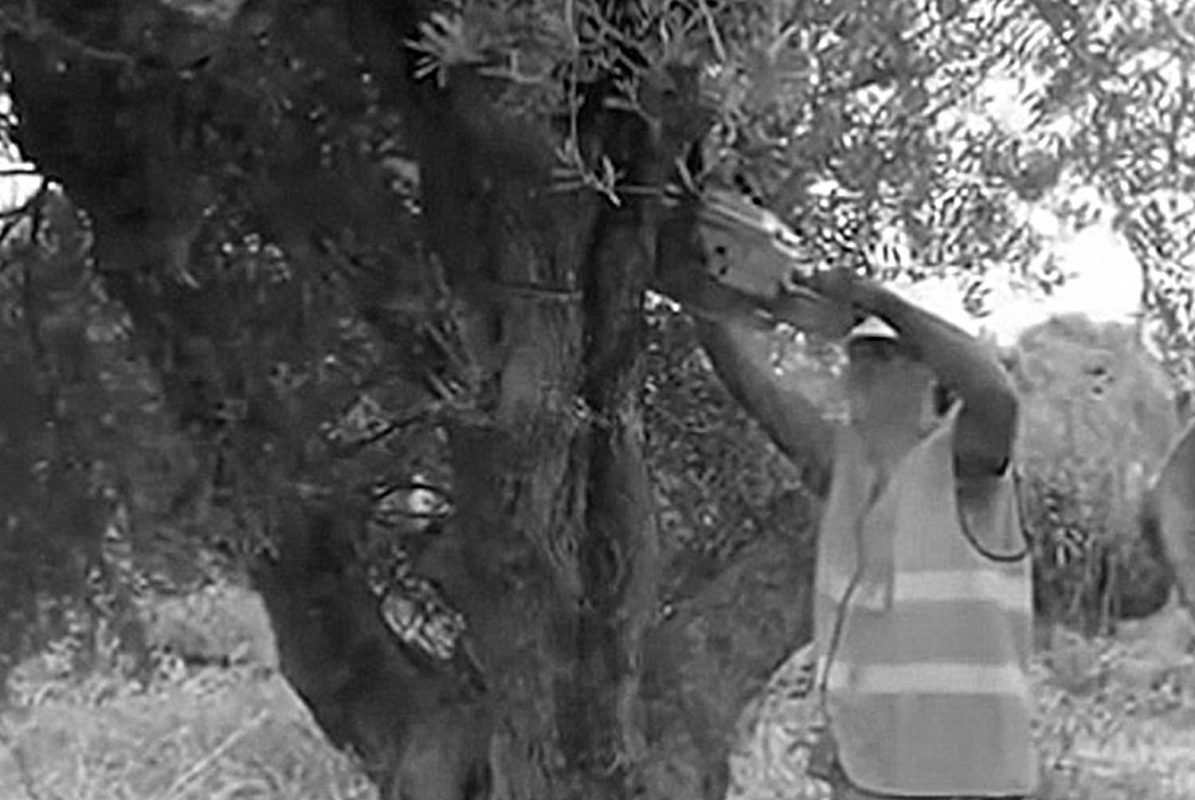 2015
Brought them by boat and trucks to Ios Island under the supervision of experts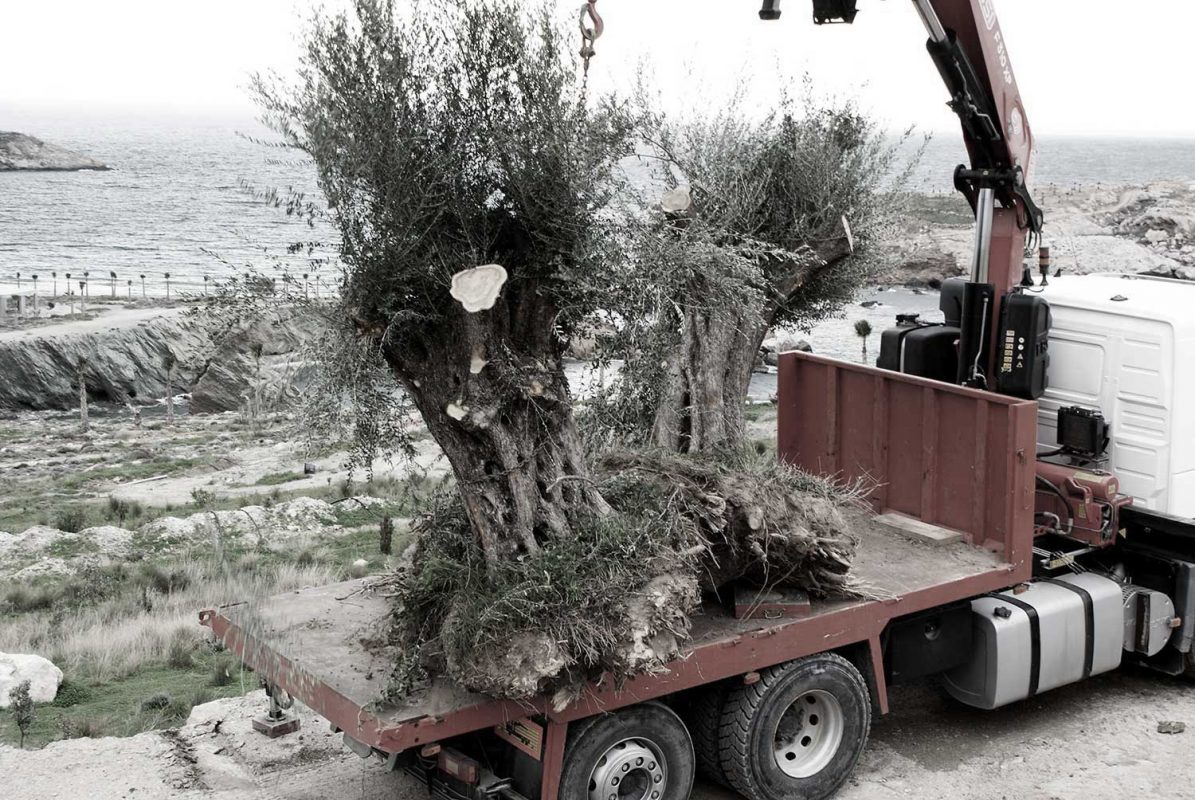 2017
Tend to them every day as they flourish again in their new home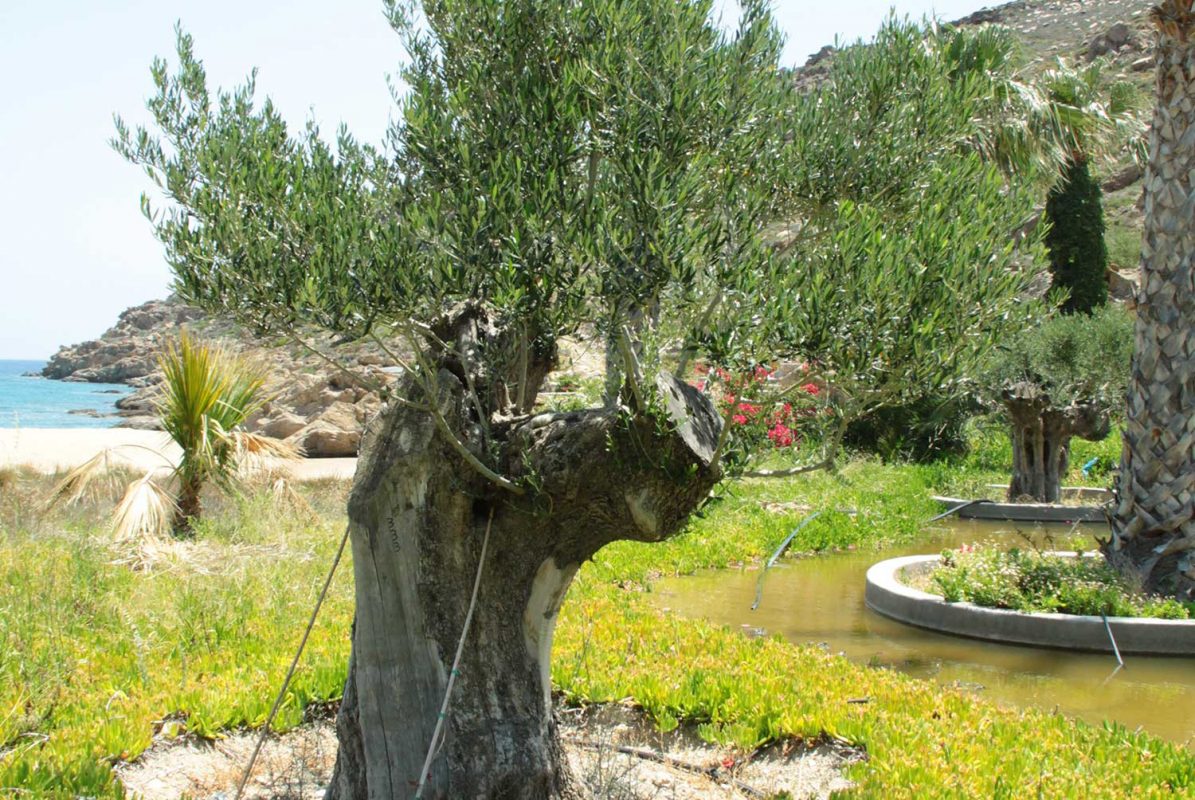 Transplanting Process – Video Timeline
zIKQT8JdBno
Between 2003 and 2007 we purchased a significant amount of land on Ios with the purpose of preserving it for future generations. By pursuing a model of sustainable development that included safeguarding vast tracts of natural landscape and building a small collectionof villas, lounges and boutique hotels based upon environmentally-friendly design and construction, working closely with the local community thus providing direct economic benefits through responsible tourism development.
We believe that we do not have to damage the earth to accomplish our dreams so our aim is to use a very low-impact, environmentally sensible approach to sustainably develop the land by leaving 99% of it unbuilt, so that Ios' natural beauty, unspoiled beaches, sense of place and Greek island cultural heritage continues to thrive for future generations of locals and visitors alike. We have made a conscious decision to build on only 1% of the land we own on Ios, leaving 99% to remain as part of nature to help ensure that future generations will also be able to enjoy the wild beauty of Ios and its magnificent beaches.
The Island of Ios
Not only is the epic poet Homer said to have seen his last sunset on the island (his grave is supposedly at Plakoto) but it is also home to Skarkos. The oldest known prehistoric settlement dating from the Bronze Age, (3,500 BC) whose recent discovery changed the history of the Cyclades.
Reached by ferry or boat in 1:45 hours from Mykonos and 45 minutes from Santorini, this 70 sq mile island boasts some 365 chapels and 32 stunning golden sandy beaches thought to be some of the best beaches in the Mediterranean. Our project offers the only place in the Cyclades where you can spend a whole day in complete privacy in one of our beaches, enjoy the hospitality of five star resorts,explore Skarkos without the tourist mayhem, walk through the magnificent interior of the island which also offers spectacular sea vistas,and later at night embrace the islands infectious, youthful energy and party till dawn.
Awarded as the Most Sustainable Hotel in Europe by Boutique Hotel Awards
Α new collection of five-star boutique hotels & villas for 2019 on Ios, the island protected for 14 years by a husband and wife team
Believing that in the battle between man and nature the only victor is his delusion that his creations are more beautiful than nature's. Witnessing that whatever a man destroys can never be restored to the quality that nature originality created it, no matter how good and honest are his intentions, we refused to develop our land for a decade as we worked out how to best ensure that our creations have no long-term negative effects on nature.